Offer your patients better laser tattoo removal results with less pain and fewer treatments. 
Build your business, deliver incredible results, and bring new clients through your door with the most advanced lasers for tattoo removal. 
Did you know that about one in four young adults now have a tattoo, and that about 28% of them regret that decision? It's no wonder tattoo removal is becoming such a profitable sector in the medical aesthetics field in Canada.
The problem is, for many clients, the only thing worse than having a tattoo they hate is the fear of experiencing a painful removal procedure! But now you can offer your clients the comfort, peace, and results they deserve with high-quality Nd:YAG tattoo-removal technology from Xcite.
Impressive Laser Tattoo Removal Technology
When you can offer your patients incredible tattoo removal results without the fear of scarring, blisters, and pain, you will not only impress your existing clientele, but you'll grow your aesthetics business at the same time and add another revenue stream to your practice with a highly sought-after service.
Get to Know the Helios III Nd:YAG Laser
Older lasers are known to cause scarring and blisters, and they often fail to deliver visible results for the clients. But with high-end lasers like the Helios III, your clients can get the results they want in just six to eight laser sessions. Word of mouth about this service spreads quickly and brings new clients through your door.
Whether your clients want to reduce the lines and signs of aging, fade old acne scars, or generally tighten and invigorate their skin, XCITE has the technology you need to serve their needs.
Video
Watch this Helios III video for more info.
Questions?
Laser Tattoo Removal

 Q&As
How do tattoo removal lasers work?
Tattoo removal lasers work by sending focused beams of light into the skin where the tattoo pigment is. The light energy is absorbed by the tattoo particles which then shatter into tiny particles. Over time, the body naturally eliminates these particles. Different laser light wavelengths are utilized depending on the colours in a patient's tattoo.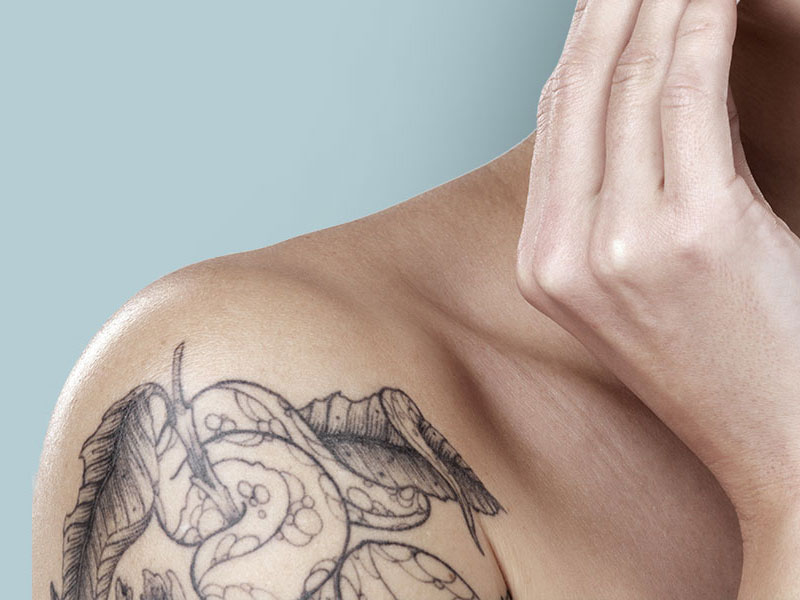 Contact us for a tattoo removal demo.
Plus, learn how our advanced skin care devices can increase your revenue streams.
Xcite Technologies Inc.
137 Glasgow St Kitchener ON N2G 4X8