Impressive Laser Tattoo Removal Technology
The only thing worse than having a tattoo you hate is the fear of experiencing a painful removal procedure! But now you can get the comfort, peace, and results you deserve with high-quality Nd:YAG tattoo-removal technology from Xcite.
Get to Know the Helios III Nd:YAG Laser
Older lasers are known to cause scarring and blisters, and they often fail to deliver visible results. But with high-end lasters like the Helios III, you can get the results you want in just six to eight laser sessions.
Whether you are looking to remove tattoos, reduce lines and signs of aging, fade old acne scars, or generally tighten and invigorate your skin, we have proven non-surgical aesthetic treatments that can transform your confidence, amplify your natural beauty, and help you look and feel your best self.
Questions?
Laser Tattoo Removal

 Q&As
How does laser tattoo removal work?
Tattoo removal lasers work by sending focused beams of light into the skin where the tattoo pigment is. The light energy is absorbed by the tattoo particles which then shatter into tiny pieces. Over time, the body naturally eliminates these particles. Different laser light wavelengths are utilized depending on the colours in your tattoo.
How long does tattoo removal take?
Although it depends on many factors, effectively removing a tattoo takes several sessions for most people, with each session spaced between six and eight weeks apart. 
Does tattoo removal work?
When performed by trained professionals using the best laser tattoo removal equipment, tattoo removal can be incredibly effective.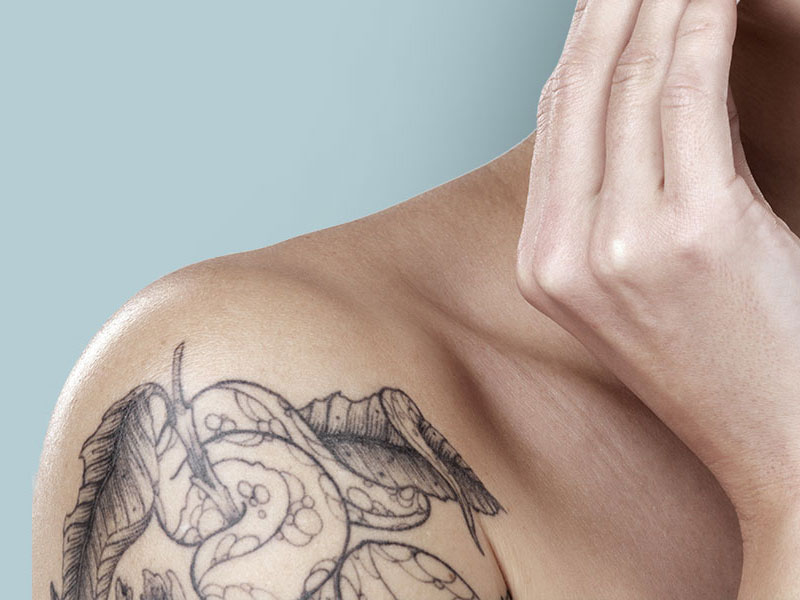 Helios III Tattoo Removal
Before & After
Browse this collection of tattoo removal before and after photos to see how effective Helios III results can be for destroying tattoo pigment while preserving the health of the skin!
Find a Laser Tattoo Removal Clinic.
Are you ready to remove that tattoo you regret? Find a laser tattoo removal clinic near you that provides Helios III laser treatments here.
Xcite Technologies Inc.
137 Glasgow St Kitchener ON N2G 4X8